ProFundCom Product & Service Notification 29th June 2023
As a user of the ProFundCom platform, we want to notify you that there have been some changes to the platform. We will be sending these notifications every time there are updates to the platform.
Accessing Templates
Impact: Medium
Section: Outlook Plugin
Description: Templates created in the ProFundCom Outlook template editor are now available in the Outlook plugin. The use case for this is a salesperson would be able to access the generic template from the list of templates, assign it to their personal campaign and they would be able to mix and match linked/attached docs as needed. This then feeds back to the overall reporting and analytics generated by ProFundCom.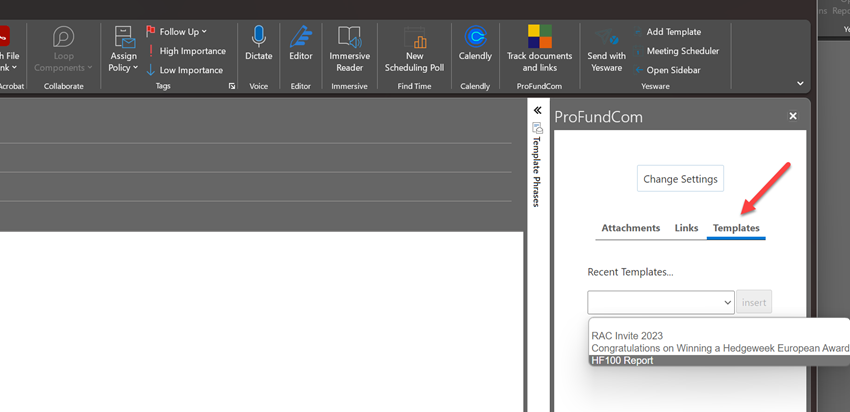 ---
Excluding Mailing Lists
Impact: Medium
Section: Email Wizard
Description: When using mailing lists to send emails, you can now exclude mailing lists from the mail send whilst using the send wizard. This removes the need to pre-build your excluded send lists
.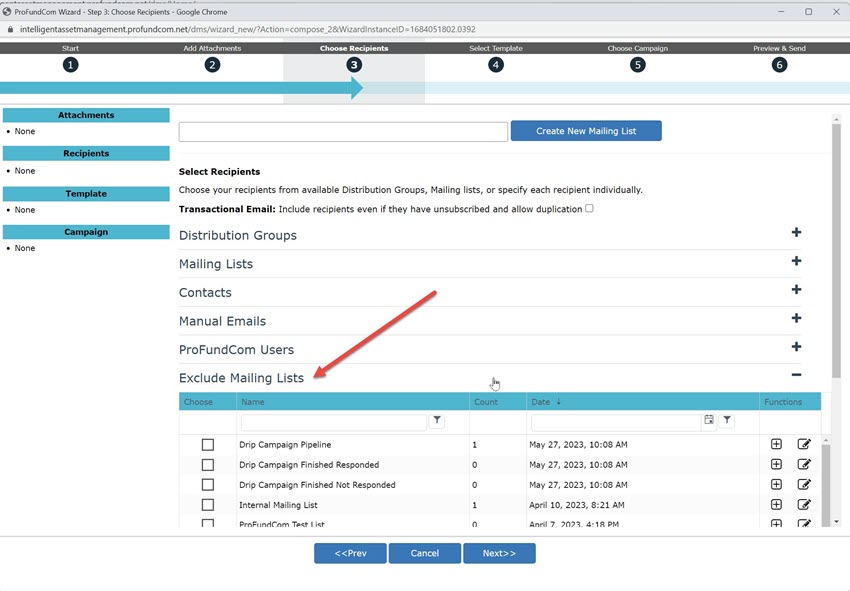 Find out how ProFundCom can help you
Sign up for a 3 month trial. We'll help you get going and answer any questions.
Try now